---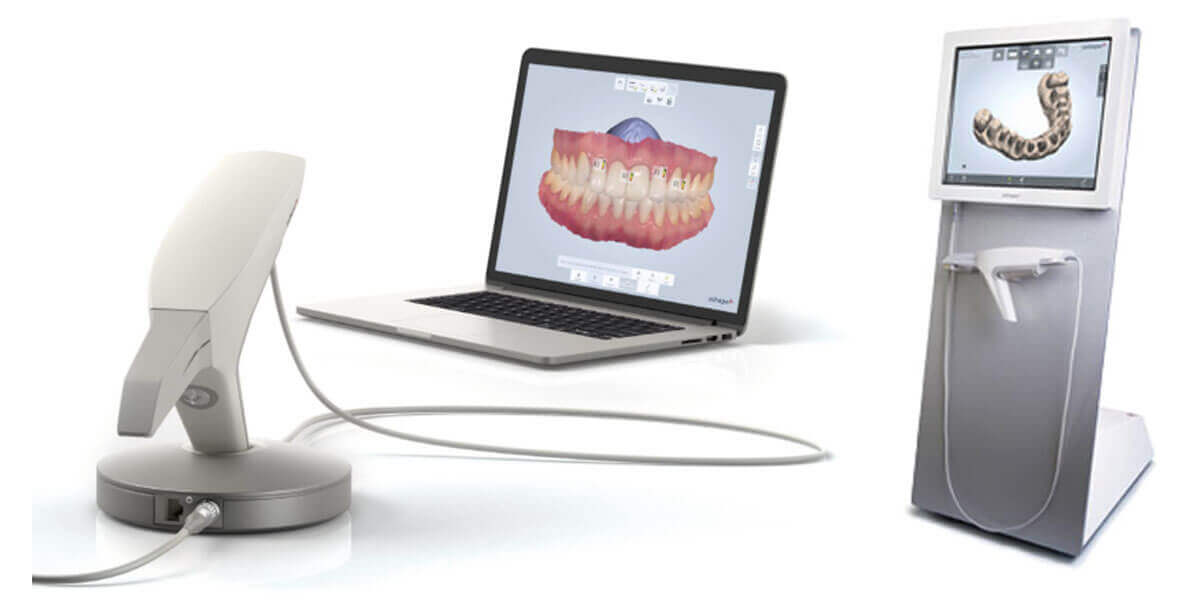 The process of taking dental impressions has changed dramatically with the introduction of 3D scanners. At Smith Orthodontics, we are happy to offer our patients digital impressions thanks to our state-of-the-art 3Shape TRIOS scanner.
Rather than having to sit in our exam chair for several minutes with a mouthful of impression material, the 3Shape TRIOS scanner lets us take impressions quickly and comfortably with an intraoral wand. These digital impressions are much more accurate than traditional dental impressions, which means we can create a more precise model of your teeth than ever before––and we can view it within minutes of taking the impressions.
With our 3D scanner, we're able to show patients what they can expect from treatment. Because scans are so quick and easy, we can take digital impressions throughout your orthodontic treatment to show you how your teeth are progressing.