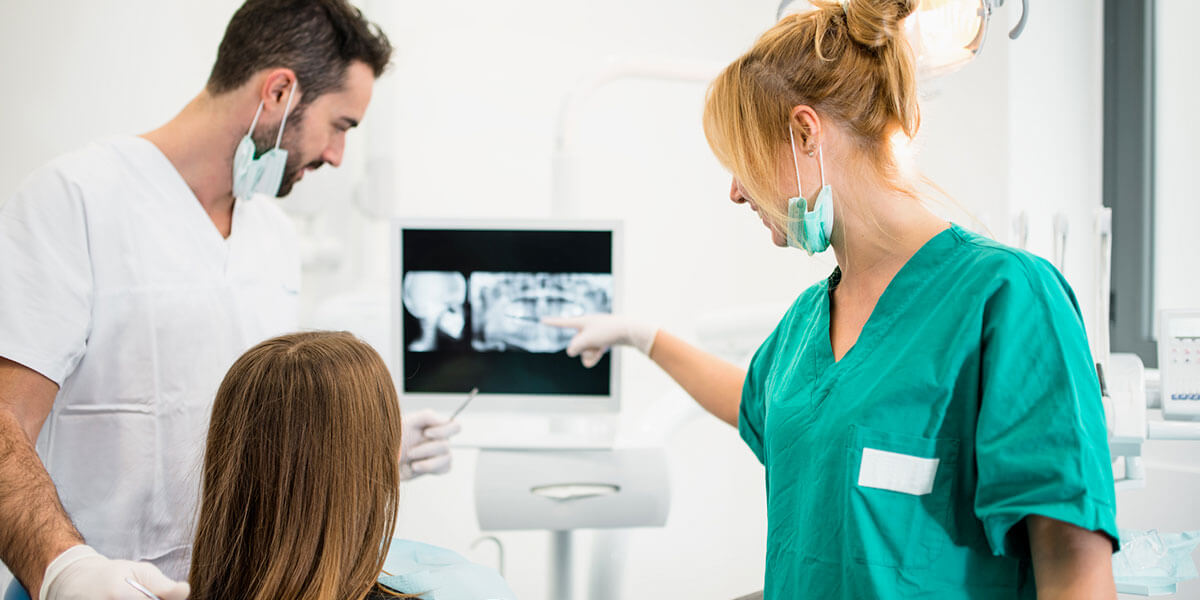 ---
Electronic Medical Records (EMR)
---
Using Electronic Medical Records our practice is able to quickly and accurately access patient information in order to provide the utmost in patient care.  This helps to ensure patient confidentiality as well as reduce the need for paper.  Using a digital format allows for quick access to your information when needed for insurance records yet provides a secure filing system.
---
Ultra Quiet Electric Handpieces
---
These handpieces provide less vibration and noise than traditional dental drills. Not only are they quieter, but also more efficient in tooth preparation making dental procedures shorter and more manageable.
---
Digital Flat Screen Monitors
---
These monitors are found next to every patient chair. Patients can view their dental radiographs when speaking to the doctor about the findings for a better understanding of their oral health.
---
3Shape TRIOS Scanner
---
At Smith Orthodontics, we are happy to offer our patients digital impressions thanks to our state-of-the-art 3Shape TRIOS scanner.
---
Wi-Fi
---
Our office offers free Wi-Fi for our patients use while visiting our office.