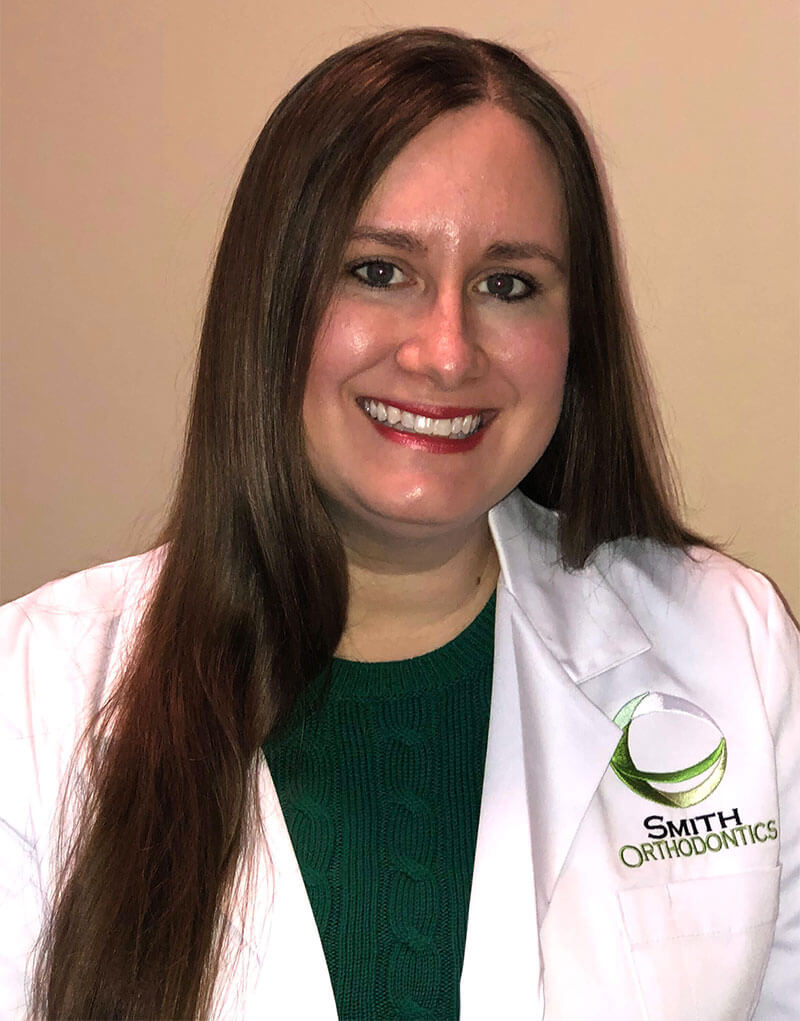 ---
Dr. Sarah Smith was born and raised in Orlando, Florida.  She graduated Summa Cum Laude from Vanderbilt University with a bachelor's in Molecular and Cellular Biology.  From there, she attended the University of Pennsylvania.  After dental school Dr. Sarah attended the University of Michigan Orthodontic Residency Program where she earned her Master's in Orthodontics.  The American Association of Orthodontics recently awarded her master's thesis research the Thomas M. Graber Award of Special Merit.
 
Dr. Sarah has been practicing at Smith Orthodontics since 2012 and enjoys creating beautiful smiles for her patients!  When she is not practicing orthodontics, Dr. Sarah enjoys singing, designing mosaics and other mixed media art.
---
Frequently Asked Questions
---
Dr. Smith, what do you like about dentistry and why did you become an orthodontist?
---
I knew I wanted to be an orthodontist at age 13, when I got my second round of braces off. I saw the dramatic improvements in my smile and my confidence. I had headgear as part of my orthodontic treatments, and such a severe over-jet (also known as "buck teeth") that I couldn't get my lips together. I saw the change that orthodontics made for me and I wanted to be able to do that for other kids as well as adults.
---
Smith Orthodontics offers two primary types of braces, metal and clear. Can you describe the two types of braces and why you would prescribe one over the other for different patient needs?
---
Metal braces are the most popular. They work well for all different types of bites, including deep bites, and kids really enjoy choosing colors and patterns, making their braces more personal and more fun.
Clear braces are great for adults—and some kids—because they're virtually invisible. They're nice for photos, from selfies to profile pictures to Snapchat. The technology has gotten better to the point where they resist staining. So they're generally the better option for adults.
Call Smith Orthodontics today at 937-431-0947 to schedule your first appointment.