ClearCorrect in Beavercreek, OH
---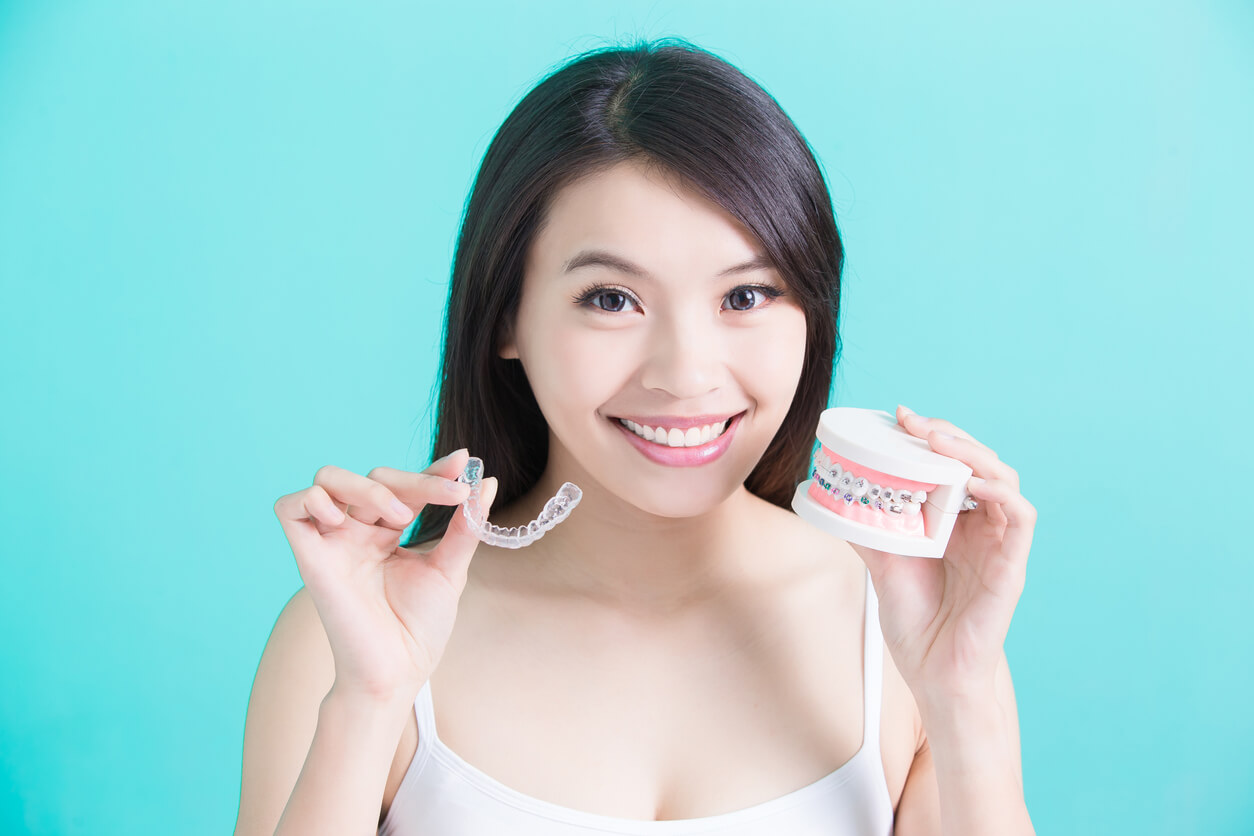 ---
Smith Orthodontics provides ClearCorrect treatment in Beavercreek, OH. Call 937-431-0947 to learn more and schedule your appointment.
Many of our patients know they need orthodontic treatment, but they're put off by the idea of traditional braces. The monthly appointments for tightening and adjustments, the discomfort and poking wires, and of course, the smile full of metal brackets--it's a lot to handle.
There is an alternative to traditional metal braces, though: at Smith Orthodontics we're proud to offer our patients the ClearCorrect system. ClearCorrect is a clear, comfortable, medical grade alternative to braces. The aligners can be removed to allow you to eat your favorite foods and brush and floss easily. They're a great option for adults and teenagers who want to straighten their teeth without drawing attention to them.
---
What Are My Treatment Options with ClearCorrect?
---
ClearCorrect has a system that's right for every unique orthodontic case. We'll work with you to choose an option that best fits your needs. ClearCorrect offers the following treatment plans.
Limited 6: With this package, you'll receive six sets of aligners. When teeth need only minor corrections or you had braces as a child or teen and need some tweaks after your teeth have shifted, this package is a great option. If aligner revisions are required, there may be an extra charge.
Limited 12: This package includes twelve sets of aligners for teeth that need a little more work. Unlike the Limited 6 plan, there is no additional fee for revisions of the aligners midway through the treatment plan, as long as no additional sets of aligners are needed.
Unlimited: This option allows our office to order as many aligners as we think you'll need. It's a good fit for more complex orthodontic cases. The Unlimited package also includes an unlimited number of revisions for three years, allowing us to make changes as needed without extra cost to you.
---
What Can I Expect?
---
The first step with ClearCorrect is to meet with us and discuss your treatment goals. After we examine your teeth, we'll take a digital scan to send to the ClearCorrect lab. ClearCorrect will develop a treatment plan for you and customize a series of aligners to help you achieve the smile you've always wanted. You'll wear your aligners for a few weeks, then move onto the next set. This gradually shifts your teeth over the course of your treatment, with the end result being a beautiful smile and a renewed sense of self-confidence.
---
How Does ClearCorrect Compare to Invisalign?
---
You may be wondering how ClearCorrect is different from Invisalign. It's true that they're very similar. Both treatments use clear, comfortable aligners to gradually shift your teeth for proper bite and alignment.
ClearCorrect aligners are fabricated differently than Invisalign aligners. Some patients don't notice a difference, while others feel that ClearCorrect aligners are more comfortable than Invisalign. ClearCorrect labs are in the United States, meaning their aligners are American-made.
Call 937-431-0947 to schedule an appointment to learn more about ClearCorrect.