Clear Braces in Beavercreek, OH
---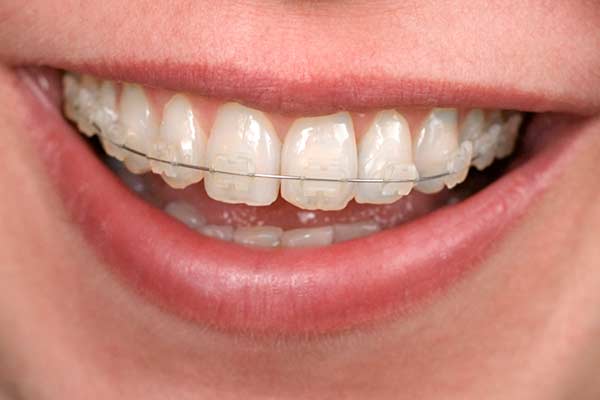 Are you or your child in need of braces, but worried about the look? It can be difficult for children and teens and sometimes even more difficult for adults not to feel self-conscious about how they will look in braces. However, if your teeth or bite are misaligned, it's important to do what's best for you in the long run. 
The good news is that there is a way to get braces that are less obvious. Smith Orthodontics offers clear braces that are still effective but not as noticeable. Interested? Call (937) 431-0947 today to schedule your free consultation or request an appointment.
---
Who Can Get Clear Braces?
---
Children, teens, and adults can all get clear braces. However, they tend to be a more popular choice for adults for a variety of reasons. Clear braces are not quite as sturdy as metal braces and require a little extra care when eating and brushing. They also cost a bit more than metal braces, making them a choice of adults who are getting them for themselves. But it is possible for children and teens to get them if they are particularly concerned about their appearance and if the parents are willing to pay a little more on their behalf.
---
How Do Clear Braces Work?
---
Clear braces work just like metal braces but are less visible. Clear braces are just as capable of gently shifting teeth into proper alignment and can also correct bite patterns. They are simply made of a different material that happens to be clear.
---
What Are the Benefits of Clear Braces?
---
There are additional advantages to clear braces besides just their minimal visibility, such as:
Always Working.

As opposed to clear plastic aligners, clear braces are always on your teeth, working to correct your alignment issues 24 hours a day, which leads to faster completion of treatment. 

Combines the Best of All Methods.

Clear braces give you the improved appearance that clear plastic aligners offer, but the effective power of metal braces. You get the best of both methods.
---
Why Get Clear Braces at Smith Orthodontics?
---
Not all clear braces are the same, just as not all orthodontists are the same. Smith Orthodontics uses a top quality brand of clear braces that provide the best results. We want our patients to be comfortable in their braces, both physically and mentally/emotionally. You can correct your teeth and improve your smile without feeling self-conscious for months or years while you do. 
Interested in learning more about whether or not clear braces are a good option for you or your child? Call 937-431-0947 today to schedule your free consultation or request an appointment.